4046 Shaper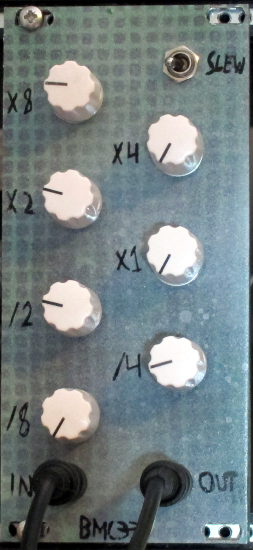 This is an all analog synthesizer module used to create new timbres and waveforms with your existing VCOs. It uses a CD4046 phase locked loop chip in combination with a binary counter to multiply the frequency of the input signal. It then has 7 outputs divided down from that multiplied frequency which are mixed together. It's simple to use and has a distinct sound.
For complete information on this module and some mp3 demos, download this PDF file.
Here is a link to a youtube demo for this module.
PCBs are for sale for $8 each.
Unfinished panels are for sale for $8 each. Please read this page on unfinished panels before ordering.
If you'd like to drill your own panel, here is the drill guide that I use to make these panels. It should be printed at 300dpi.